In the coal mining process, in order to ensure safe and orderly production, wooden pillars, steel pillars or hydraulic prop must be used to support the upper and lower rock layers (commonly known as roof and floor) of the working face (coal mining site) in order to maintain the stability and integrity of the working roof. In order to increase the contact area and support area between the acrow prop and the bottom plate and to improve stability, the method of increasing the column shoe on the acrow prop is generally used.
At present, hydraulic prop in coal mining workings are mainly made from timber and cast iron pillar boots, and sometimes from nylon steel pillar shoes. These traditional adjustable props shoes provide good support, but the wooden shoes are not strong enough for compression and are not easily recyclable, and disassembly and assembly is time-consuming and laborious.
Metal cast iron acrow prop shoes are heavy and unsuitable for workers to handle, they require more than one person to complete the support process, and due to their electrical conductivity, they are prone to collisions during transport and installation, and can cause sparks that can lead to coal dust and gas explosions. In addition, traditional hydraulic adjustable props shoes are expensive and not easily recyclable, which is not conducive to environmental protection.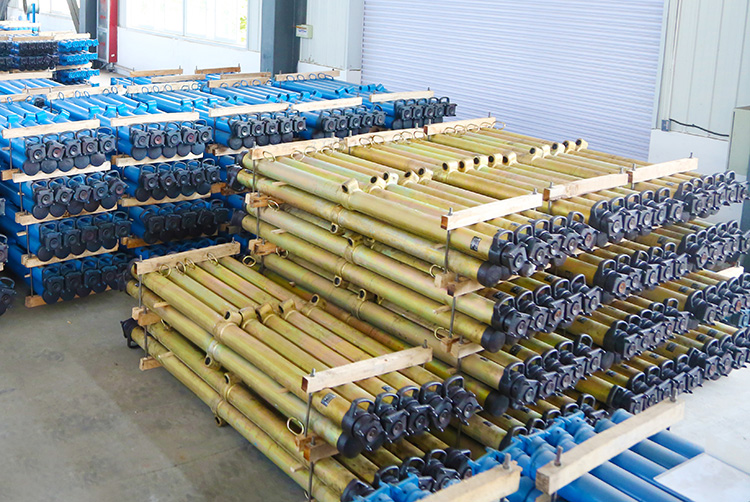 In this context, the use of PVC material acrow prop boots with its high strength, anti-static, anti-combustion, light weight, easy to install, recyclable, environmentally friendly and energy-saving features become a new product of underground coal mine support.
The PVC hydraulic prop boots and its production process, through the improvement of the PVC hydraulic prop boots process formula and technology, in order to overcome the existing adjustable props boots are not easy to recycle, low reuse rate, disassembly and installation time and effort, high cost of support, easy to slide, easy to cause coal mine safety accidents and other deficiencies.
The main advantage of the PVC material is that the longitudinal section of the main body is trapezoidal, and there are seven ribbed plates, which are evenly distributed with the recovery lugs;
The lower part of the main body of the adjustable props shoe is provided with a steel plate with holes of the same size and diameter. By improving the production process and technology of the PVC adjustable props shoe, the defects of the traditional product, which is costly, not easy to recycle and not conducive to environmental protection, are completely solved.